An SEO Keyword Analysis is the backbone of any SEO strategy. The basic principles of SEO are rather simple. We like to break it down into keywords and backlinks. Backlinks are what give search engine algorithms signals that your website is trustworthy. Keywords are the words or phrases that your customers are typing to find your business's service or product. Without a well-done SEO Keyword Analysis, you could be choosing poor keywords to rank for, and can cost a business a lot of extra money and countless hours of work to accomplish faint results at best.
When looking at a keyword, you have to take multiple metrics into consideration. Using the data captured from our competitor research, you were able to see your top three competitors. BizeeBay is eager to learn what your competitor keywords are and how they are driving traffic to their website. Gather all your research from your competitor analysis and let's begin.
Step 01: Bookmark This Page
Please go ahead and bookmark this page.
Step 02: Put Yourself in Your Customers Shoes
Pretend you're looking at your customer's viewpoint. Formulate potential keywords and niches they might be searching for. Then, you can research these keywords in further detail. Choose a maximum of 10 keywords / key phrases.
Step 03: Leverage Competitor Research
If you have not yet conducted your SEO competitor analysis please click here to learn how to create an effective SEO competitor research. We will conduct an SEO Keyword  analysis on thea keywords from your top three competitors and use those to add to our list. Then we'll create another list of 15 keywords that are being used from the competition.
Step 04: Research Searches Related
Without conducting any technical analysis, add another 25 keywords to your curated list. Upon completing this step, you should have 50 keywords that are purely based on your assumptions and correlations to that competitor analysis.
Input each of the 25 keywords into Google and scroll to the bottom. Choose what you believe is the best search term related to that keyword.
11.
12.
13.
14.
15.
16.
17.
18.
19.
20.
21.
22.
23.
24.
25.
26.
27.
28.
29.
30.
31.
32.
33.
34.
35.
36.
37.
38.
39.
40.
41.
42.
43.
44.
45.
46.
47.
48.
49.
50.
Step 05: Analyze and Narrow Keywords
Take these 50 keywords and narrow the list down to 10. We will use a keyword analyzing tool. WordTracker help analyzes keywords to narrow down the lowest-hanging fruit. These keywords should bring the largest amount of traffic with the least competition. We will use this low-hanging fruit to increase traffic and domain authority.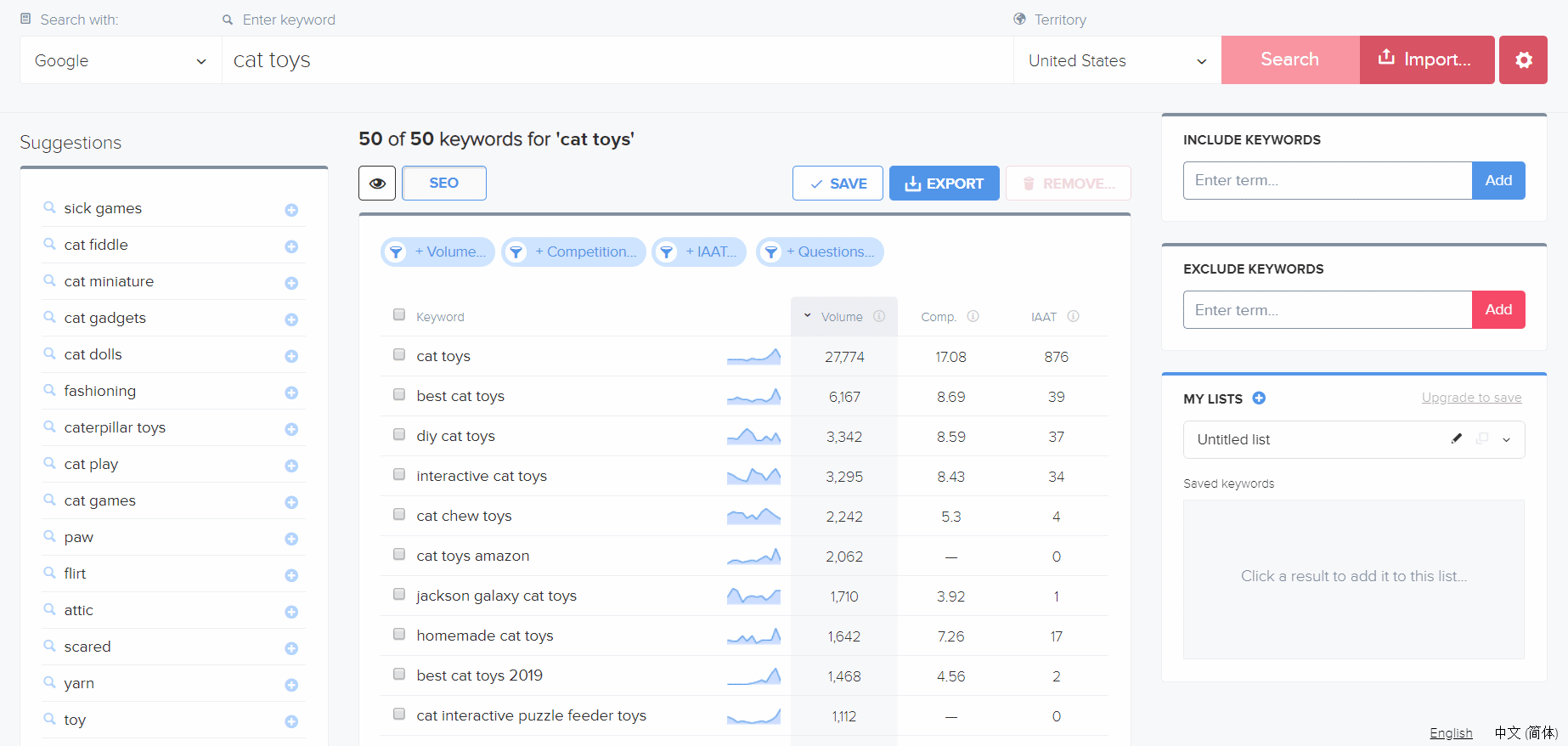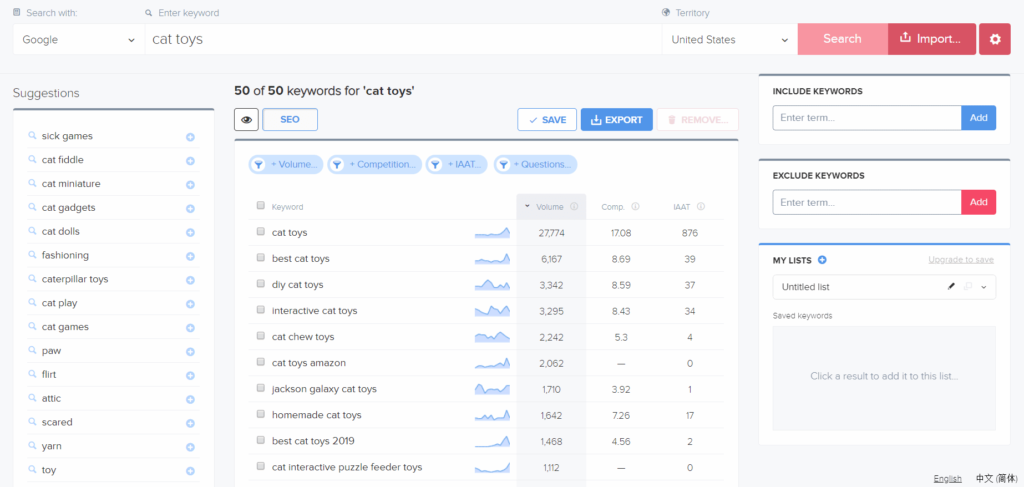 Volume | Average search volume over 12 months.
Competition | The Higher this number, the more organic competition for the keyword.
IAAT In Anchor and Title | A count of web pages on which the keyword appears in both the title tag and the text of a backlink.
We will search all 50 suggested keywords you have put together and retrieve the three metrics above for each. You want keywords that have higher-than-average search volumes, with lower-than-average competition scores, while still looking to stay on the lower end of the IAAT. Without analyzing all 50 keywords, there is not enough data to choose 10 keywords to boost your rankings.
The SEO Keyword Analysis is the last part of our analysis phase. As we begin to rank for the 10 keywords, we will repeat this process. It is important to understand that the information gathered this week can be used to catapult your website's rankings and drive converting customers. 
On-page optimization will use the data and information obtained in the analysis phase when formulating where to place keywords in title & description tags to help input image alt tags. Details from your on-page SEO report and competitor analysis will be needed moving forward with content decisions.
Just want a free keyword analysis report?
We will do all the lifting… oh, and did we say it's free?
Check out some SEO audits below