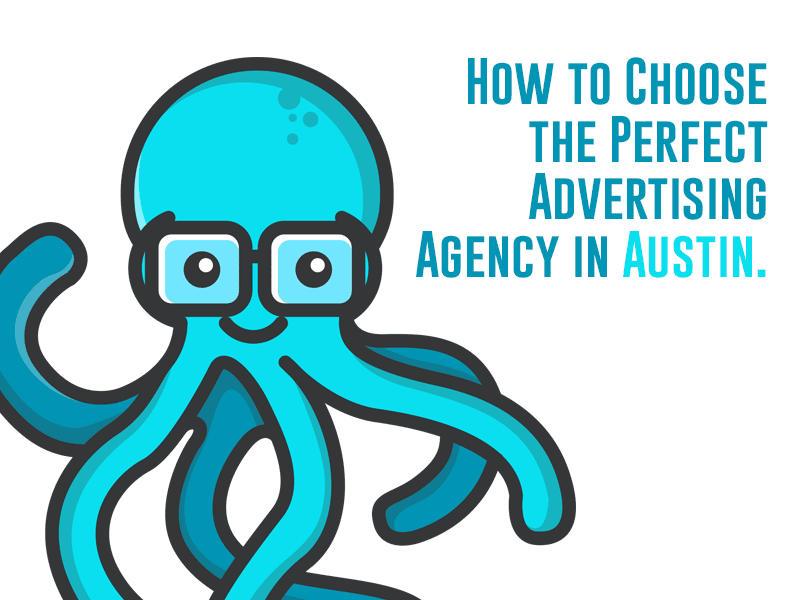 I have been asked many times what the difference between
marketing and advertising is? Every time I hear this question it resonates with
me that there is still such a need for marketers in almost every industry due
to the lack of knowledge regarding the most basic principles of marketing. In
Austin, Texas where my marketing firm, BizeeBay, is located we constantly get asked are you an advertising company in Austin. This question needs to end. Not because I am tired of educating the customer, but because I want businesses to understand the dynamics of what helps their business grow.
First, we need to clarify that advertising is just a form of marketing. Advertising is the art of bringing a product or service to the attention of a targeted audience. Marketing involves the research and development of these different methods. Advertising is just pure
action. The research and analysis phase in incumbent of marketing. I will go
into detail of 3 ways to choose the perfect advertising agency in Austin. You
can use these methods in almost any city in America, but Austin is special
because of its significant growth from a business and population standpoint.
Don't choose an advertising company… Choose a
marketing company!
As said before advertising is marketing. If a company says they specialize in strictly advertising, then you must ask yourself as a business owner what data they are using in order to advertise effectively. The reason you always want to utilize a marketing companies services is because they know how to articulate the data and utilize it efficiently. An advertising company just acts. You need to analyze everything from many different angles in order to make true progress.
Just because a company says they are just an advertising company doesn't mean that they aren't an overall marketing company. They could just be trying to target that keyword for SEO purposes. So do not be scared to ask a company before moving forward for information to help you make the most educated decision possible.
     2. How long have they been in business?
Just because a marketing business has been in business a long time doesn't mean that they are the right fit for your business. You also don't want to hire some company that's only been in business for some 5-6 months. You want proven results over time. You want a company that has a proven track record.
With a new advertising agency in Austin opening every other week a great question to ask any company is who was there first client? Ask that question and then reverse engineer that information to determine the authenticity of that companies answer. You want to choose a business that has been in business at least 2 years with a minimum of 50 clients serviced.
    3. You want to find companies that advertise their company effectively.
You want to choose an advertising company in Austin that acts in the same way that you want them to act for you. Look at it as wanting them to do for you what they do for themselves. If the company, you are interviewing looks to have effective marketing tactics that fit your companies' vision then they are the right fit. Though some companies you will find do not have your same values built into their campaigns so in that circumstance
this is not the right company for your business.
You want to hire companies that act in the way that you want them to act for your company. In a way they are going to become a byproduct of your vision. If that company acts unethical then your company will be considered unethical because of their actions. You need to make sure that you are on the right side of morality when choosing a company that has your best interests in mind.
Take the opportunity to educate yourself on the difference between marketing and advertising so that you can help grow your business to the next level. Making every effort you can to choose an effective advertising agency in Austin is the first step toward overall success. Do not let your lack of knowledge help you grow. Keep learning and keep growing. Or as we say at BizeeBay… You Grow. We Grow.